<a href="http://www.cheaphumor.com/index.html"><img src='http://www.cheaphumor.com/files/bfp88.gif' border=0 width=88 height=31 alt='BuckarOOs FuNnY PicTuReS!'> </a>

<a href='http://www.cheaphumor.com/index.html' target="_blank"><img src='http://www.cheaphumor.com/files/bfp120.gif' border=0 width=120 height=60 alt='BuckarOOs FuNnY PicTuReS!'></a>

BuckarOOs needs all the friends it can get. So if we gotta bark for yer bizzness... Let's get it outta da way.

WOOF!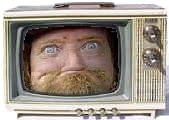 (so we can link

back at ya skippy)

.. or just call us anything ya want with a text link to..

http://www.cheaphumor.com

BuckarOOs ain't fussy.


Top 20

Front page

e-referrer script lists top 20 in.

(weekly poll, reset on Sunday.. usually)

<a href='http://www.cheaphumor.com/index.html' target="_blank"><img src='http://www.cheaphumor.com/files/bfp468.jpg' border=0 width=468 height=60 alt='BuckarOOs FuNnY PicTuReS!'></a>